The Radiology department provides general radiography exams and is a digital imaging facility.
 
Image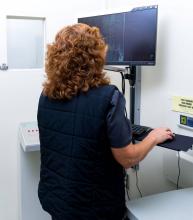 Radiology (x-ray) orders can be obtained from our Student Health providers or your outside (private) provider. Students with an outside radiology order may call Radiology directly at (805) 893-3589 to set up a time for their exam.
X-RAY Copies
Copies of images can be obtained on a CD with at least a 24-hour turn around. Copies of exams that were performed at Pueblo Radiology Medical Group can also be acquired here.
Licensure
Our Radiologic Technologists are licensed by the State of California and the professional interpretation of our images is performed by Pueblo Radiology Medical Group, a facility that is fully accredited by the American College of Radiology.
Insurance Information:
Students with UC SHIP may obtain x-rays at Student Health at no additional charge.

Students who have waived UC SHIP coverage will incur a charge billed to their BARC account. Please feel free to ask the radiology staff in advance about these charges and on how to obtain an itemized billing statement for your private insurance carrier. 
People
Image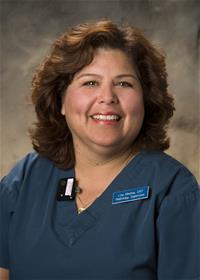 Senior Lead Radiologic Technologist
Certifications:
California State Board of Diagnostic Radiologic Technology