Image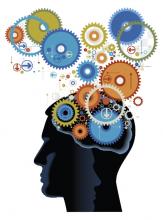 Student Health has psychiatrists and social workers who are available by referral from either Counseling and Psychological Services or primary care clinicians within Student Health. Our psychiatrists provide evaluations and, if indicated, medication and short-term supportive psychotherapy. Students with UC Student Health Insurance Plan (UC SHIP) are not charged for these visits; students covered by other insurance will be billed through BARC.
What does a Psychiatrist do
Problems can arise suddenly, such as feelings of anxiety or depression, which can cause daily life to feel uncontrollable. Our Psychiatrists are specialists who evaluate, diagnose, and treat patients who are affected by temporary or chronic mental health and/or physical disorders. They can also, if indicated, prescribe medication and short-term supportive psychotherapy. 
For a more detailed explanation please visit the American Psychiatric Association web page.

New and follow-up appointments:   Call (805) 893-3371
Cancellations: Cancel your appointment on the Patient Portal Gateway or by calling (805) 893-3371.
Late cancellation and no-show fees may be applied.
After-hours: Crisis services are available by calling 805-893-4411 and selecting option "2."
 
Student Health Service Providers