Image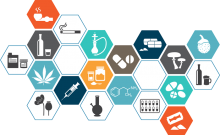 The Alcohol & Drug Program (ADP) team of licensed Behavioral Health therapists provides free and confidential counseling to all UCSB students who are self-referred, referred by others, or concerned about someone else. Services include assessment, counseling, education, and safety information related to alcohol, marijuana, tobacco, other drugs, gambling, device/screen management, and other addictive/compulsive behaviors, as well as connections and referrals to other professionals on campus and in the community. 

Make an Appointment
Appointments are available on-campus at Student Health and in Isla Vista at Embarcadero Hall.
For Recovery Support, please visit Gauchos For Recovery.  
Email inquiries: adp@sa.ucsb.edu